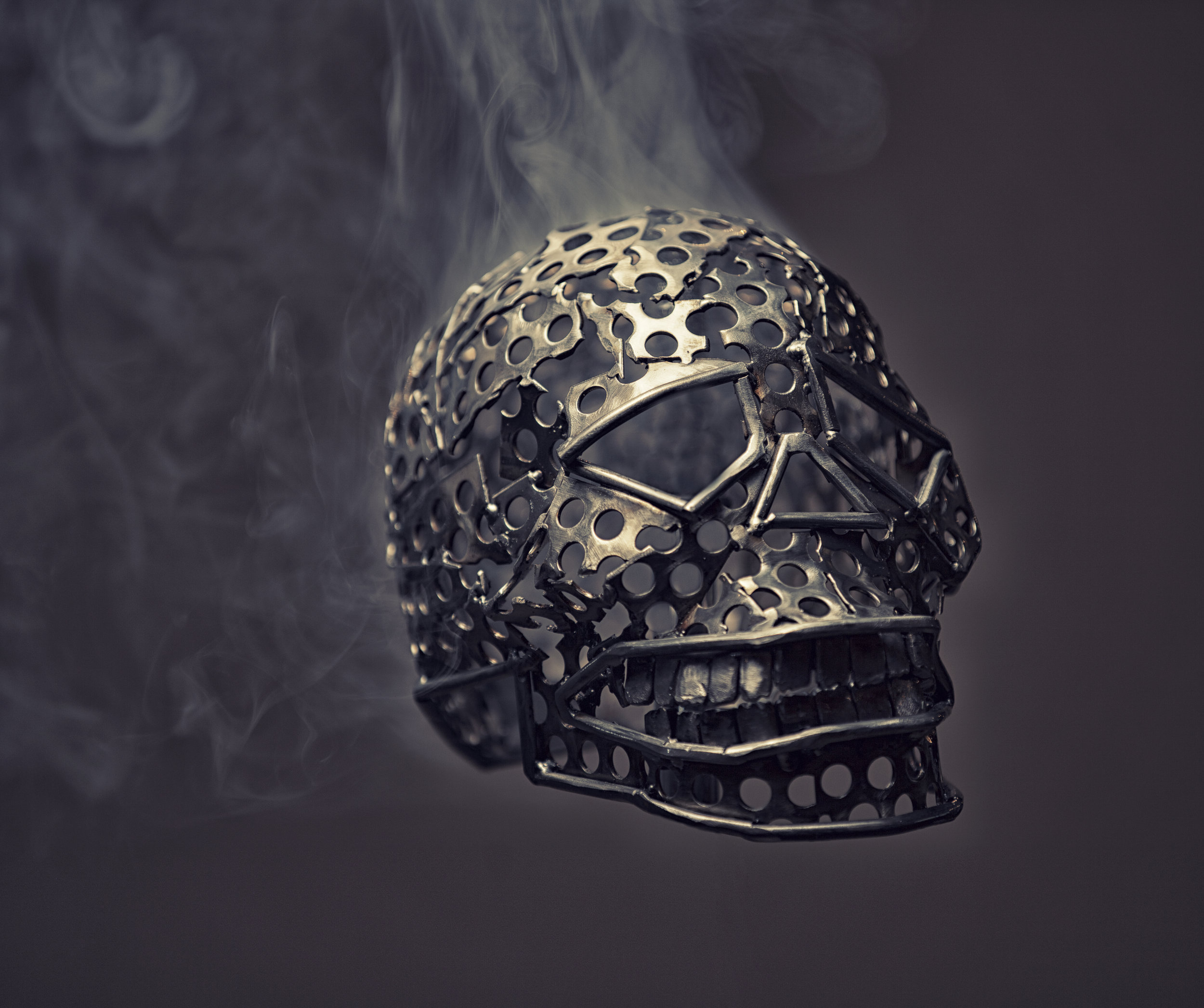 Origins
Perception
Ol Blue
Full Metal Rack
The Outlaw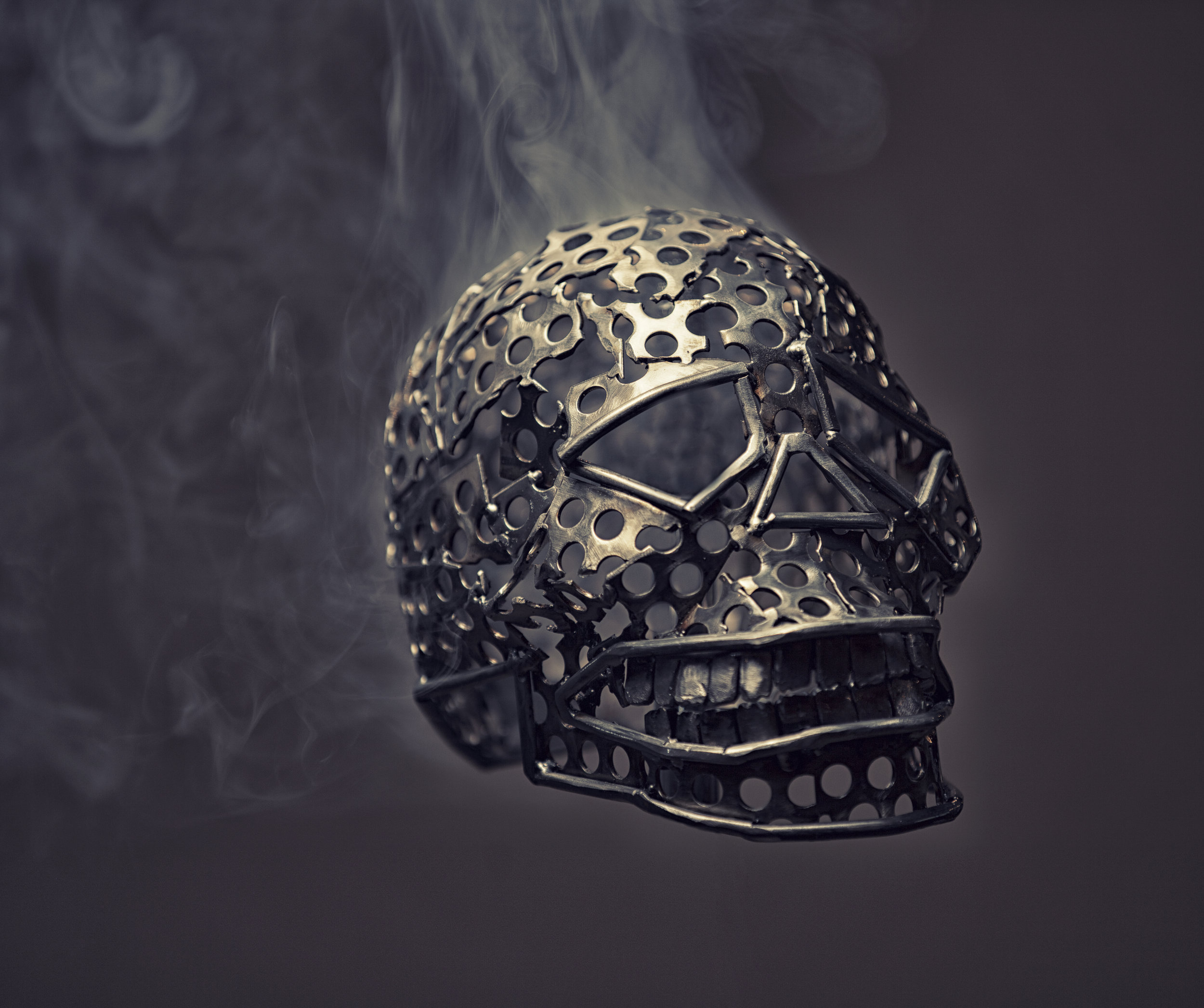 Origins
Inspired by the collaboration of a 100 mile running race, friendship and depths of pure determination.Origins depicts a life size human skull made up from reclaimed metal. The skull emulates pain & suffering but also great achievement. Each perforated piece of metal that makes up the skull represents the 1000 miles and 9 months of training I inflicted upon my mind and body. The race broke my body, strengthened my mind, and a new version of myself came to be. It was the point & place where something arose. It was my new origin.
Perception
A giant wave looms over the waiting observer. Will this wave crush and destroy everything in its path..or will it carry this person to new heights?
Ol Blue
The Blue Whale retains the title of the current largest animal on this planet.This sculpture depicts the gentle giant in a mix use of reclaimed metal and measures 7 feet in length. It is a tribute to a truly incredible creature that we still can marvel at today.
Full Metal Rack
This sculpture showcases a Whitetail buck deer sits in true euro mount fashion. It's hollow gaze and twisted rack casts shadows and memories of a successful hunt.
The Outlaw